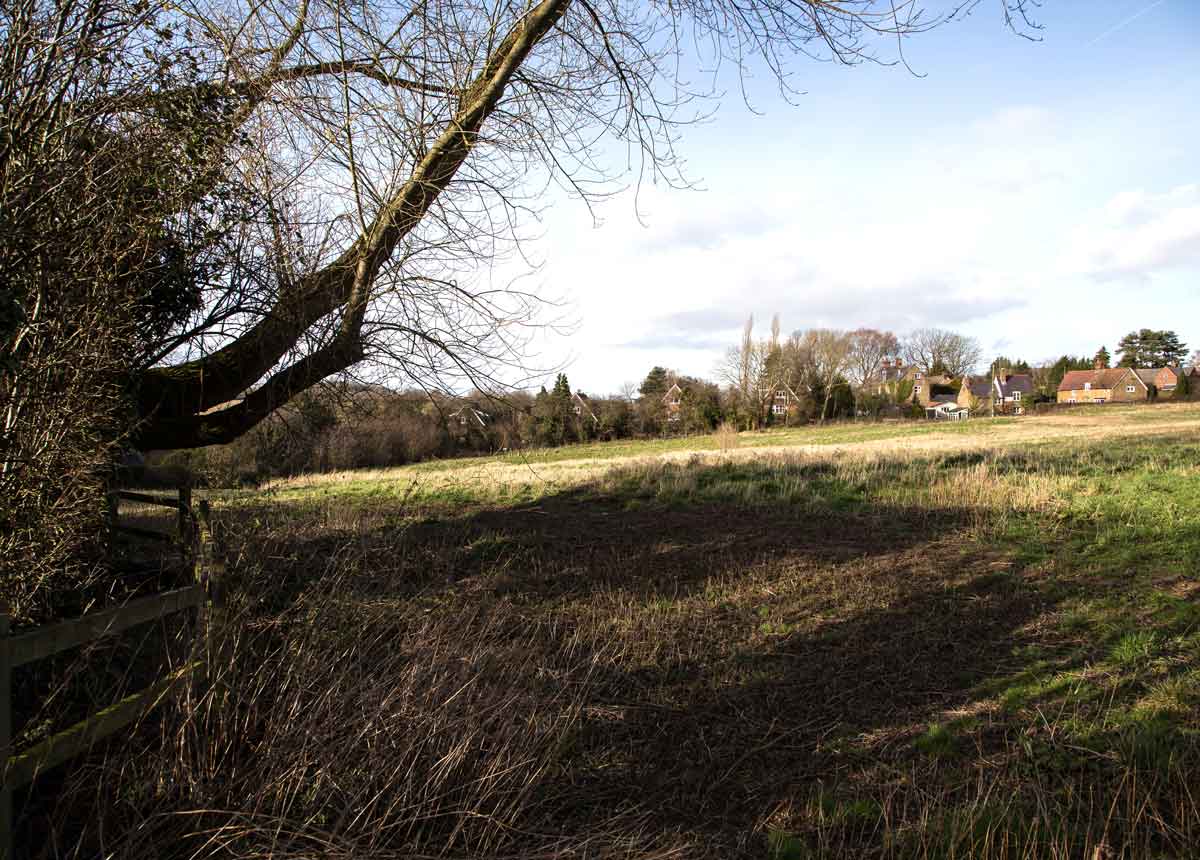 History of Jubilee Field
The Jubilee Field was purchased in 2012 by Boddington Parish Council. Prior to its purchaseseveral planning applications were refused & three planning appeals were dismissed. The land had been neglected but with the help of volunteers gradually the field was transformedinto a natural area for all to enjoy.
The whole site consists of about 3.46 acres of land in Upper Boddington, NN11 6DP, andthere is a small car park for the use of visitors to the field.
The Jubilee Field Group has aspired to improve the Jubilee Field for the benefit of theinhabitants of the area.
Archaeological fieldwork trials demonstrated that well-preserved evidence for early medievalsettlement survives so to a great extent the field's development is determined by theArchaeological remains below ground. The team working with Northamptonshire CountyCouncil's resident Archaeologist have set out to preserve any artifacts & features by restrictingtree planting to areas already damaged by modern deposits of waste material.
The first major undertaking was a hedge-laying working party by volunteers tutored byexperienced residents. Work parties have re-vitalised the small spinney in north-west cornerof the field and planted a stand of Silver Birches in the south-west corner and twocommemorative trees, a Jubilee Oak & a Wild Service Tree (Sorbus Torminalis) near to 12Frog Lane. The group is also taking part in the Great British Elm Experiment, two Elmsdonated by the Elm Conservation Foundation have been planted near to the hedge in LondonEnd. The Elms, one from Essex & one from Kent, were micro-propagated from sixty-year oldtrees which seem to be resistant to Dutch Elm disease. This is a valuable experiment and thegroup will be observing the trees over the next ten years or more for any sign of disease.
A new pedestrian gate was installed by NCC's ROW team at the London End entrance &following a generous donation from a parishioner a new field gate has been put in alongsideit. Northampton Ramblers Association built steps & a hand rail at the Frog Lane entrance tohelp both young & old up the slope to the main field.
The field is attractive for young children with a grass maze adding to their enjoyment duringthe summer months. There is plenty of seating provided for those wishing to sit quietly whilstadmiring the magnificent views over Warwickshire & Oxfordshire as far as Edge Hill or towatch a perfect sunset. The wildflowers are a kaleidoscope of colour in spring & early summerwith heads nodding & grasses swaying. Some rough areas have been retained to preservethe established vole population and there are Barn Owls nearby. A central area is left clear toprovide a landing area for the Air Ambulance Service should the need arise & it is hoped tomaintain a circular footpath to provide some access for disabled vehicles & pushchairs.
A Willow Dome has been planted towards the bottom of the field in one of the dampest spots,to form a natural tunnel for children to use for imaginative play and a regular task is to weavenew growth around the existing frame. Just above the Frog Lane entrance is a cluster of fruittrees which when mature should provide a variety of fruit for those happy to pick this bounty.
The group successfully applied for grants and held events on the field for the local community.
Jubilee Field Group was wound up as a working group of the Parish Council in July 2017.