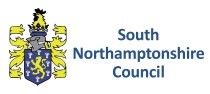 SNC Local Plan Consultation
South Northamptonshire Council has commenced a consultation under Regulation 18 Town and Country Planning (Local Planning) (England) Regulations 2012 (as amended) on the 'Pre-Submission Draft' of the South Northamptonshire Local Plan Part 2. The document will form part of the development plan for South Northamptonshire sitting alongside the West Northamptonshire Joint Core Strategy, Local Plan Part 1 and adopted Neighbourhood Plans.
The Part 2 Plan looks at how the district could develop over the next fifteen years and includes a preferred policy approach.
The document covers:
policies for housing development
the potential location of new employment sites
policies on town centres and economic development
policies on community/leisure development and • environmental policies and designations including special landscape areas.
Where to view the documents:
Ways to get involved:
Online – read the document and comment on the Council's online consultation system. This can be found through the planning policy pages at www.southnorthants.gov.uk/planningpolicy. Wherever possible we advise this approach.
Email your comments and questions to LocalPlanConsultation@southnorthants.gov.uk
Post your comments and questions to The Forum, Moat Lane, Towcester, NN12 6AD
Consultation commences on Monday 04 September and all responses must be received by 12 noon on Friday 10 November 2017.
What happens next?
All comments received during the consultation will be made available for public inspection and will be used to prepare the next round of the Local Plan Part 2, the Submission Plan. This will be published for full consultation in the Spring of 2018.