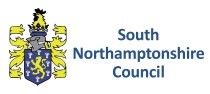 SNC Residents' Satisfaction Survey
Still time to voice thoughts on services. The annual residents' satisfaction survey has three weeks left to run, with the council keen to gain as much feedback as possible on its services.
The survey runs until Friday, 16 June and South Northamptonshire Council (SNC) is inviting people to comment on its delivery of everything from waste and recycling collections to community safety and leisure services. All responses provided are anonymous, and the survey lets people comment on the quality of services provided, and whether they offer good value for money.
Cllr Karen Cooper, SNC's portfolio holder for community engagement and wellbeing, said: "Services such as waste and recycling collections, leisure facilities and development management are a vital part of people's lives in South Northamptonshire. We are continually looking to improve our services and the annual survey is the most efficient way for people to get their point of view across. "Residents can have their say in the knowledge that the survey is completely anonymous, and we hope to receive a high volume of responses.
"We will be using the feedback gathered to direct resources and budgets to where they will have the biggest impact, and to refine the way we work where there are opportunities for improvement."
The survey is conducted by Marketing Means, an external market research organisation, on SNC's behalf. It is available online at www.marketingmeans.co.uk/southnorthants2017.
A number of hard copies have been sent out in the post to selected addresses and further hard copies can be requested by calling 01327 322322 or emailing consultation@cherwellandsouthnorthants.gov.uk